POST
New Emerging League Members Announced!
Meet our new Emerging League Members! Read more about them below and check out some of their work on our Instagram.
Fernando Faciole is a Conservation photographer based in São Paulo, Brazil, who also holds a BA in Biological Sciences. His work has led him to document many different countries around the world, mainly in South and Central America and Africa.
Rob G. Green is a documentary photographer and videographer based in Montana. While his work has taken him to Central and South America, the Caribbean, and northern Africa, he feels most drawn to the environmental issues unfolding in the American West.
Marlon del Aguila Guerrero ( Marlondag ) is a peruvian wildlife and conservation photographer based in Tarapoto, in the amazonian jungle of Peru.
Katherine Jack is a British photographer working on the islands of Palawan, Philippines.
Her photography focuses on human relationships with the ocean. Her long-term project, Palawan Seas, documents a way of life intricately connected to the sea.
Christine Lin is a documentary filmmaker with a focus on bird habitats, water conservation, and Indigenous storytelling. A 2021 National Geographic Explorer and 2020 Jackson Wild Media Lab Fellow, she currently leads video and media projects as the Senior Producer at the National Audubon Society.
Michiel van Noppen (1997) is young photographer specializing in issues encompassing ecology, conservation and natural history. He is also an ecology and evolutionary biology student at the University of Amsterdam.
Christina Selby is a conservation photographer, filmmaker, and science writer based in Santa Fe. In her pursuit to bring important conservation issues to the public eye she has kayaked the Sea of Cortez, traversed Central America by bus, followed honeybees through the Himalayas, staked out wolves in the American Southwest, hunted rare wildflowers in alpine meadows, and pursued lost species in the Amazon rainforest.
Congrats to our newest Emerging League Members!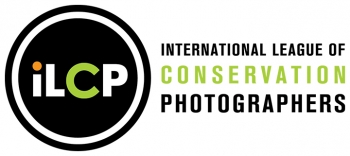 iLCP
Aug 8, 2022