POST
The revitalized Aare River
Due to the coronavirus confinement, I had to stop all my international projects for more than one year now, and work in Switzerland. This is in fact not that bad, as we have a lot of almost untouched creeks, rivers and lakes in the Alps.
But not in the Swiss Lowlands, where I wanted to work on a self-assigned project about river revitalization. In fact, the big pre-alpine alluvial river corridors are embedded in urban, industrial, agricultural or recreational zones.
I had been working a lot since the 1990s in oxbow lakes and creeks along the Aare River, not too far away from my home. But nowadays, a large flood plain was exploited for widening the Aare River upstream of Berne, enhancing wetlands of national interest. So this is where I work now, discovering an incredibly beautiful underwater world, especially in the numerous ponds created by beavers.
All images © Michel Roggo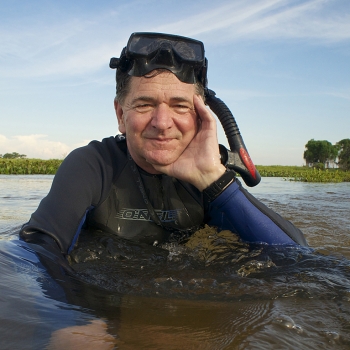 Michel Roggo
May 18, 2021